Okay, I finally got some pictures of the scanner. The USB trigger isn't shown, and my LEDs still haven't arrived, so the light rig isn't shown, either, but everything else is done. The only problem is that the cheap drawer slides on the platen aren't very good--I'm probably going to replace them with better ones.
So here's the scanner: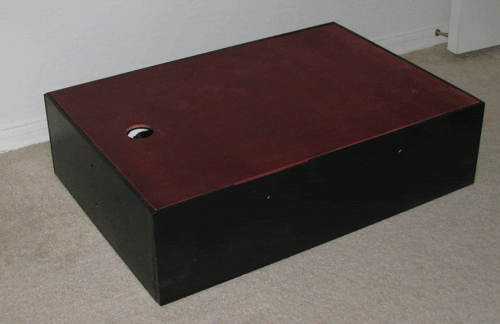 In its stowed configuration: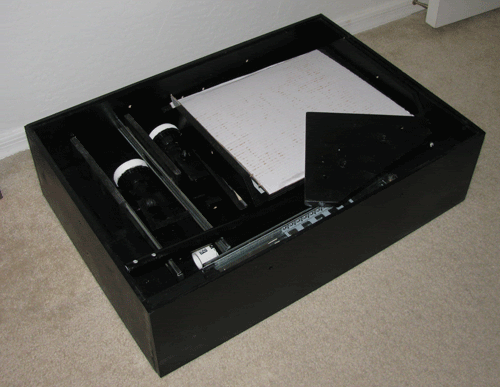 Here it is unpacked:
Here's the case, with the rollers for the cradle base:
Here's the scanner, completely assembled:
A shot from above: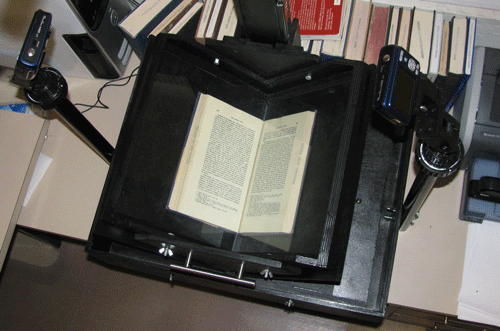 A close-up of the camera mount:
With the platen raised: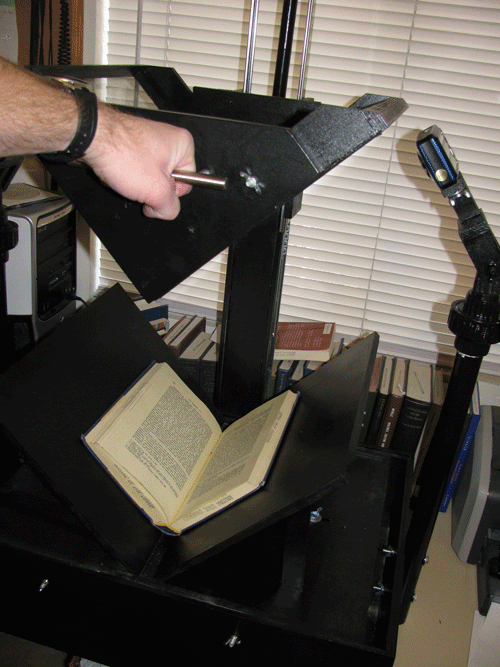 In that last shot, you can also see the locking bolt on the right--that's the side that slides out to accommodate larger books.
And it fits under the bed: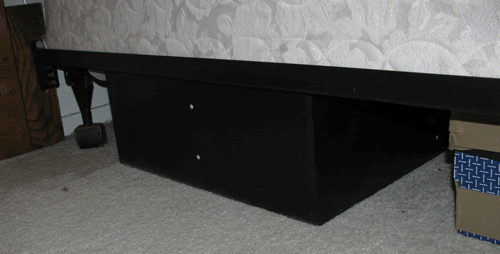 The total dimensions of the stowed unit are 17.5" x 25" x 6.5".
Now if that Chinese courier would just finish
rowing that kayak across the Pacific
, I could build the light rig...